Design Expertise
Our team of highly skilled design engineers can help you design the perfect product for your market by making use of proven methods.
We work closely with our clients from product concept to completion, developing and delivering world class precision parts, in the most effective and efficient manner. Explore our offerings in the engineering design spectrum to see how we could work together to develop sustainable products for your markets.
Our design skills include:
CAD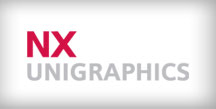 NX Unigraphics 
"NX is the industry's most integrated, flexible and efficient solution for product design, engineering and manufacturing. NX provides key capabilities for fast, efficient and flexible product development, advanced solutions for conceptual design, 3D modeling and documentation".  [Read More]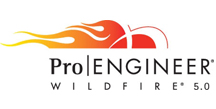 Pro Engineer Wildfire
"Our CAD software and CAD solutions help companies design and optimize their products through the creation of three-dimensional virtual prototypes. The use of CAD modeling software improves product quality and increases time-to-market by automating the product development process. This includes the initial concept design and styling, 2D CAD and 3D CAD design, simulation and analysis, and engineering calculations."  [Read More]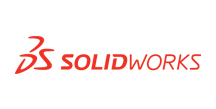 SolidWorks
SolidWorks, is a solid modelling computer-aided design (CAD) and computer-aided engineering (CAE) software program that runs on Microsoft Windows.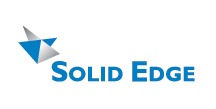 SolidEdge
Solid Edge is a 3D CAD, parametric feature (history based) and synchronous technology solid modeling software. It runs on Microsoft Windows and provides solid modeling, assembly modelling and 2D orthographic view functionality for mechanical designers. Through third party applications it has links to many other Product Lifecycle Management (PLM) technologies.
CAM
NX CAM
NX, formerly known as NX Unigraphics or usually just U-G, is an advanced high-end CAD/CAM/CAE software package originally developed by Unigraphics, but since 2007 by Siemens PLM Software.
It is used, among other tasks, for:
– Design (parametric and direct solid/surface modelling)
– Engineering analysis (static, dynamic, electro-magnetic, thermal, using the Finite Element Method, and fluid using the finite volume method).
– Manufacturing finished design by using included machining modules.
Alpha CAM
Fanuc PCFaptcut
Whether you need a one-off prototype produced to a supplied design, or you need guidance creating components for your manufacturing line, please call us to discuss your requirements further.